All training programs are developed by experienced human resource professionals and subject matter experts using the highest quality standards. Our expert consultants provide progressive training on the most important aspects of the industry, including regulation changes and trends. We are HR professionals, so we understand what other HR professionals need to thrive in their workplace. 
Berkshire is committed to giving HR professionals the tools they need to achieve the best results possible. At Berkshire, you can rest assured you have ongoing training options designed to support you and your team. We offer an excellent selection of signature training classes and seminars. All our training classes are developed by experienced human resource professionals and subject matter experts using the highest quality standards. 
Private Training and Custom Training
Companies are often in need of training that addresses a specific corporate objective. All training classes offered by Berkshire can be tailored to meet your needs and conducted at your company location, or any location of your choice. 
Fundamentals of Affirmative Action Planning
Our signature Fundamentals of Affirmative Action Planning class is offered throughout the year at Berkshire's training facility in Columbia, Maryland. One of the best in the country, this two-day training provides attendees with comprehensive training on affirmative action regulations. This class includes plan preparation requirements, recent OFCCP developments, calculations and analyses, the audit process, and plan implementation. Berkshire's affirmative action specialists show participants how to prepare statistical reports and narratives. Various dates are available to accommodate your busy schedule. 
Affirmative Action eLearning Courses
Berkshires Affirmative Action eLearning courses are especially designed for companies who are federal contractors. These courses cover laws required and enforced by OFCCP. Courses are on an LMS where training can be distributed, tracked, and managed. You can register for one course for an individual learner or purchase multiple seats for training a department or to deploy corporate-wide. Topics include Introduction to Affirmative Action, Affirmative Action Planning for Talent Acquisition, and Affirmative Action Planning for Hiring Managers. Look for additional course options in the near future. 
"As HR evolves, we are here to keep you abreast and informed through relevant, up-to-date training opportunities. We ensure HR professionals receive the support they need to continue to grow and strengthen their capabilities."
Michele Hester, SPHR, SHRM-SCP 




Director, Affirmative Action and Training Services

balanceAAP Software Training
To get the most out of your investment, we recommend training to ensure your staff is well-equipped to create, deploy, and monitor your organization's AAP.
balanceTRAK Software Training
Berkshire's balanceTRAK training is a highly-recommended resource for administrators and general users who will be managing and maintaining the system. Sessions are designed to highlight your unique system configurations and customization, allowing users to take advantage of balanceTRAK's full capabilities. 
HR/AAP Consulting
Suzanne Keys
Suzanne Keys, SPHR, SHRM-SCP is a leading HR Consultant at berkshire. As a compliance expert armed with over seventeen years of experience, Suzanne provides unmatched affirmative action plan preparation services, government regulation insight, and Office of Federal Contract Compliance Programs (OFCCP) audit support to hundreds of clients throughout the country. A trained and engaging communicator, Suzanne plays a vital role in the Client Services Department as one of the developers and facilitators for Berkshire's Training Center curriculum. Suzanne draws upon her experience and strategic understanding of the latest human resource updates and changes to educate fellow HR professionals on the topics that matter the most. She also regularly speaks at industry events, including Society for Human Resource Management (SHRM) chapters. Suzanne is a Human Resources Certification Institute Senior Professional in Human Resources. She holds a Masters of Business Administration in Management and Human Resources and a Bachelor of Science in Management with a minor in Spanish from York College of Pennsylvania where she co-founded the York College SHRM chapter. Suzanne holds both SPHR and SHRM-SCP Certification.
HR/AAP Consulting
Stephanie Stahr
As an Associate HR Consultant at berkshire, Stephanie Stahr is well versed in recruitment and training and has been active in the industry for over six years. Since joining berkshire, she has shifted her focus to Affirmative Action where she aids clients in Affirmative Action Planning. Stephanie also uses her knowledge and experience to help clients who are new to Affirmative Action Planning understand how to navigate OFCCP Federal Regulations. Stephanie holds a Bachelor of Science degree from Stevenson University.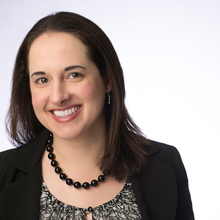 HR/AAP Consulting
Lauren Buerger
Lauren Buerger is an Associate Human Resource Consultant at berkshire. As seasoned HR and recruitment professional, Lauren is well versed in affirmative action. Lauren's comprehensive understanding of affirmative action has aided her in regularly designing, developing, and implementing affirmative action programs for her clients. She also has a strong passion for helping new contractors come into compliance, educating clients about what their AAP or Pay Equity analysis results mean, and building relationships with clients to learn about their company. Lauren regularly contributes as a blog writer for berkshire. Her work includes, Feeder Jobs, Job Group Design, and Tricky Applicant Situations. Lauren holds a Bachelor of Science degree from Purdue University.